Intro: Welcome back to Friday Beer Blogs! We were feeling the autumn spirit when we sipped on a brew that shares a home state with Mark Ruffalo, cheese, and Packers football. This week we're drinking Redd's < g class="gr_ gr_36 gr-alert gr_gramm gr_inline_cards gr_run_anim Punctuation only-ins replaceWithoutSep" id="36" data-gr-id="36">Apple< /g> Ale.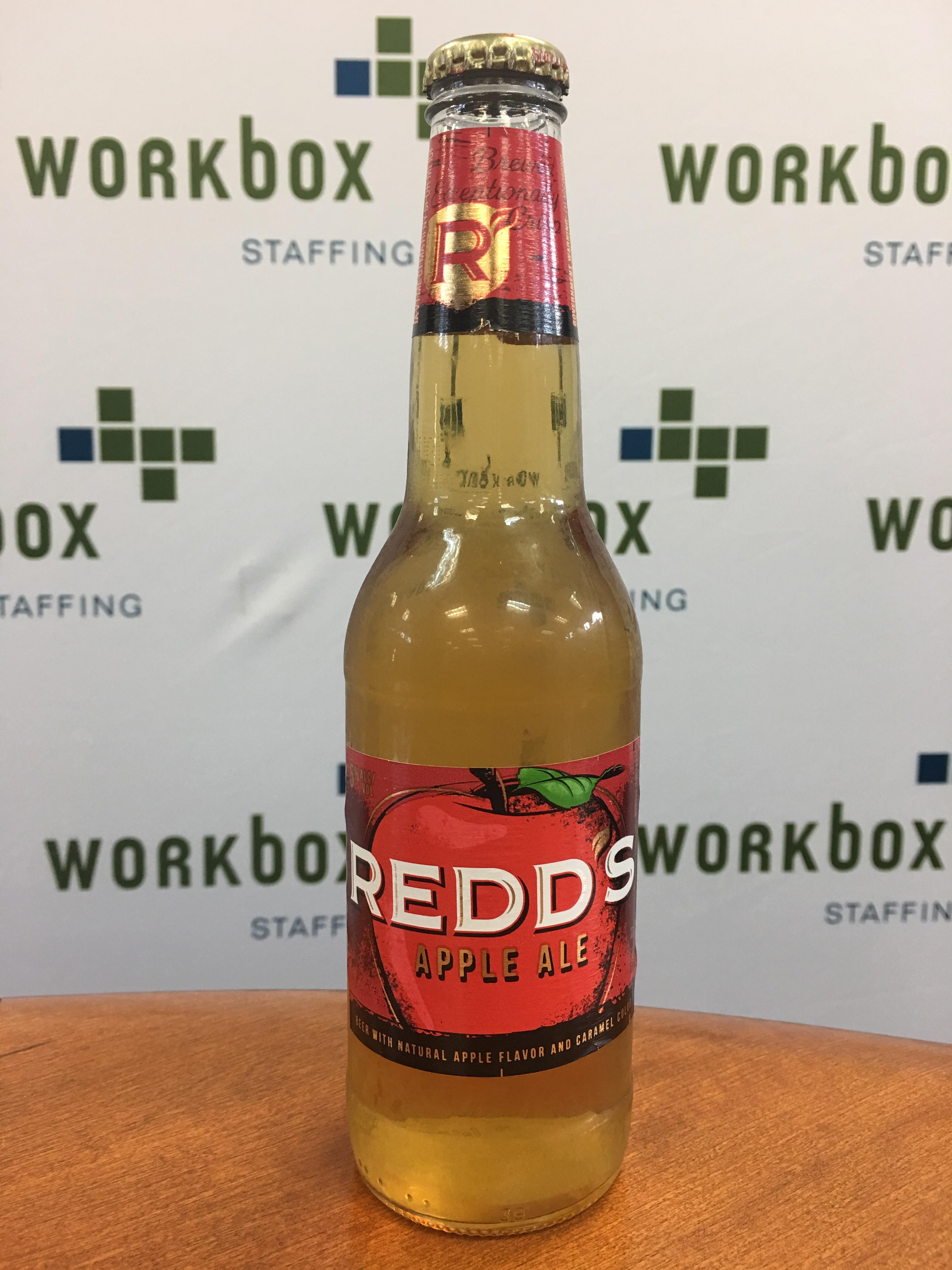 < br>
Beverage: Redd's Apple Ale
< br>
Brewed In: Milwaukee, WI
< br>
ABV: 5%
< br>
Beer Rating: 87
< br>
Our Review: First and foremost, this brew is not a cider, it's a beer and the folks behind Redd's want to make that clear. Now that we've got that cleared up, let's continue with our regularly scheduled review programming. Is the term "fall-o-< g class="gr_ gr_33 gr-alert gr_spell gr_inline_cards gr_run_anim ContextualSpelling" id="33" data-gr-id="33">holic< /g>" a thing? Well, it is as far as we're concerned and we're proud of it. This beer inspired us to put on our sweaters, order pumpkin spice everything, take a hayride and pick some apples. The next time someone tells you pumpkin spice is the king of fall flavors, we'd invite them to crack open a Redd's Apple Ale.
< br>
Why We Like It:l Redd's Apple Ale is the perfect transition into to fall! As you curl up to the cozy warmth of this year's fall bonfires it only seems right to grab a 6-pack of Red's. The crisp apple taste will make you go bananas or in this case apples! It's time to indulge in fancy art galleries, rustic apple orchards, cider donuts, and a refreshing Redd's Apple Ale. So link up with your loved ones this fall and cheers to a good old-fashioned hayride!
< br>
Why We Don't Like It: Redd's Apple Ale is essentially the "adult" version of apple juice. While that may be a draw to some, it's easy to drink a whole six pack of these and find yourself REALLY liking your next hayride through the apple orchard.
< br>
Pairs Well With: Pretending its fall even though it's still 82 degrees outside, unashamedly breaking out your flannels, updating your resume, bracing yourself for all the family, company, and holiday parties that will be here before you know it, watching the first leaves start to change color, preparing end of the year expense reports, and rocking sweater weather.
< br>Brew On Deck: Shocktop Belgian White