< strong style="background-color: transparent;">Intro: Welcome to Friday Beer Blog! If you saw our shameless promo, you already know we're drinking Mike's Hard Strawberry Lemonade. This adult beverage is guaranteed to be a crowd pleaser; this favorite brew will be enjoyed at any social (or if a social event in your book means your cats are there, we don't judge) event.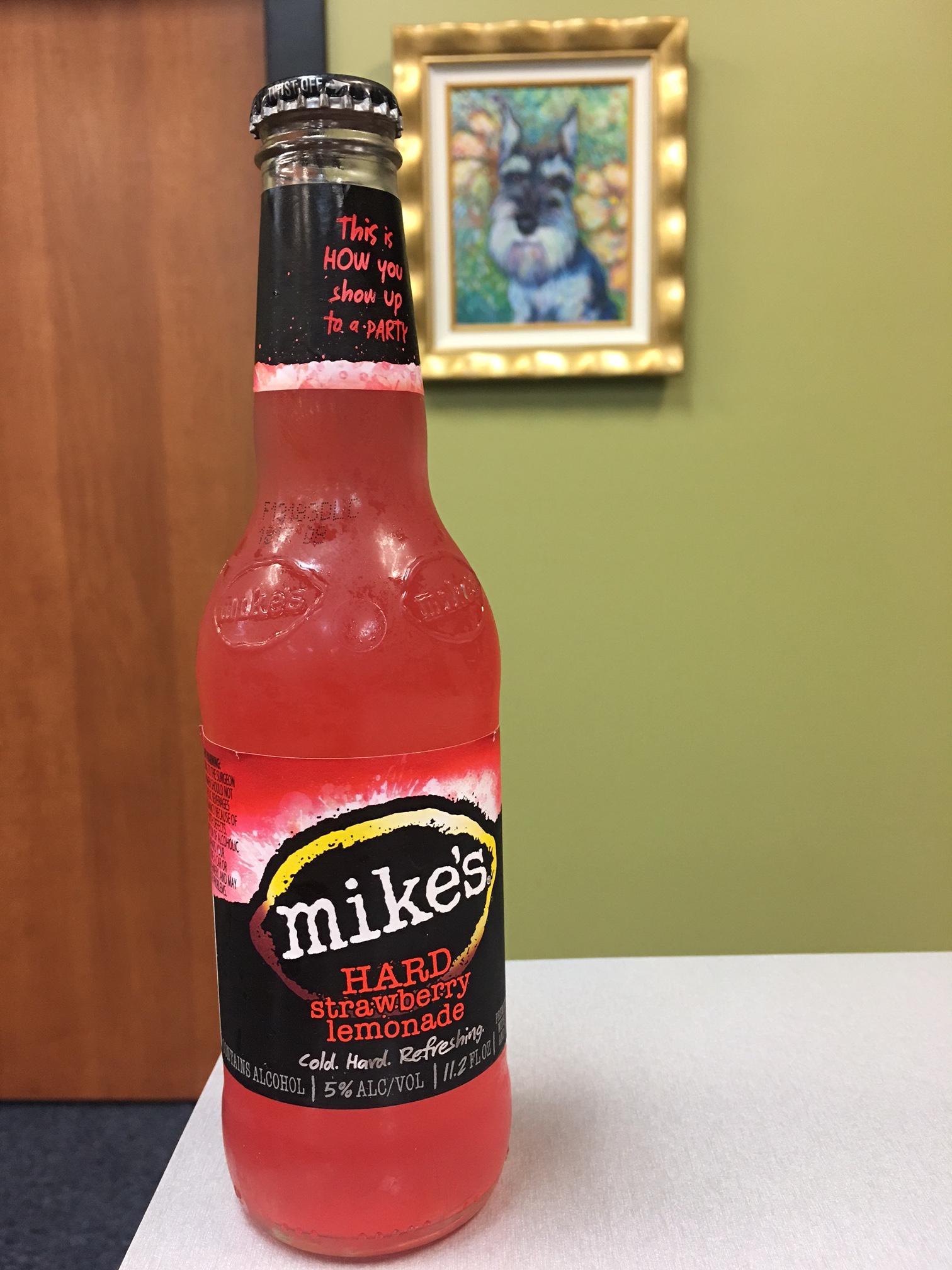 < br>
Beverage: Mike's Hard Strawberry Lemonade
< br>
Brewed In: Chicago, IL
< br>
ABV: 5%
< br>
Beer Rating: 90
< br>
Our Review: This beer is definitely going to win all the pageants it enters, and we don't mean Toddlers &amp; Tiaras type pageants, this brew is shoe-in for first in any popularity contest. I guess if we think about it a bit harder, this drink is a bit like Toddlers &amp; Tiaras. Sweet, sassy, and so over the top, you'll probably only want one, but will still end up binge-watching season one and drink two or three more bottles in the process.< br>< br>
Why We Like It: Before the first snowfall hits, and you find yourself yet again saving your Christmas shopping for the night before, grab a refreshing Mike's Hard and take in the sunshine! We love the summer vibes this sugary goodness represents. Remember last summer you cracked open a Mike's Hard with your best friends tubing on a river and decided to skip the sunscreen only to find out you're not invincible? Then Monday morning rolls around, and everyone at the office looks at you with a painful smile. There is no doubt that this drink is full of heart eye emojis, good times, and summertime loving! Realizing we need to try them all, let us know which flavor is the most hype!< br>< br>
Why We Don't Like It: If Mike's Hard Strawberry Lemonade were a person, it would definitely look like Becky from the sorority Beta Apple Pie; sugary sweet and unable to come up with the perfect hashtag for their next Instagram selfie. If you're looking for a major sugar buzz with a tart aftertaste, this beverage will do just the trick. < br>< br>
Pairs Well With: Taco Bell at midnight, crying about why Brad won't just text you back and then realizing you're a strong independent person who doesn't need a man, staying in the office after 5 pm to go over resumes, fitting interviews into your schedule, reading an ebook on finding qualified candidates, and looking over different health insurance provider brochures.
< br>Brew On Deck: Anheuser-Busch Freedom Reserve Red Lager