Intro: Welcome back to Friday Beer Blogs! Hailing from Wauconda, not to be confused with Wakanda, (though, that would be awesome) the brewers at Not Your Father's knew just how to hit us in the childhood feels. That's why with its old-timey logo art and nostalgic flavor, Not Your Father's Root Beer was our drink of choice this week.
Beverage: Small Town Brewing's Not Your Father's Root Beer
Brewed In: Wauconda, IL< br>< br>ABV: 5.9%
Beer Rating: 80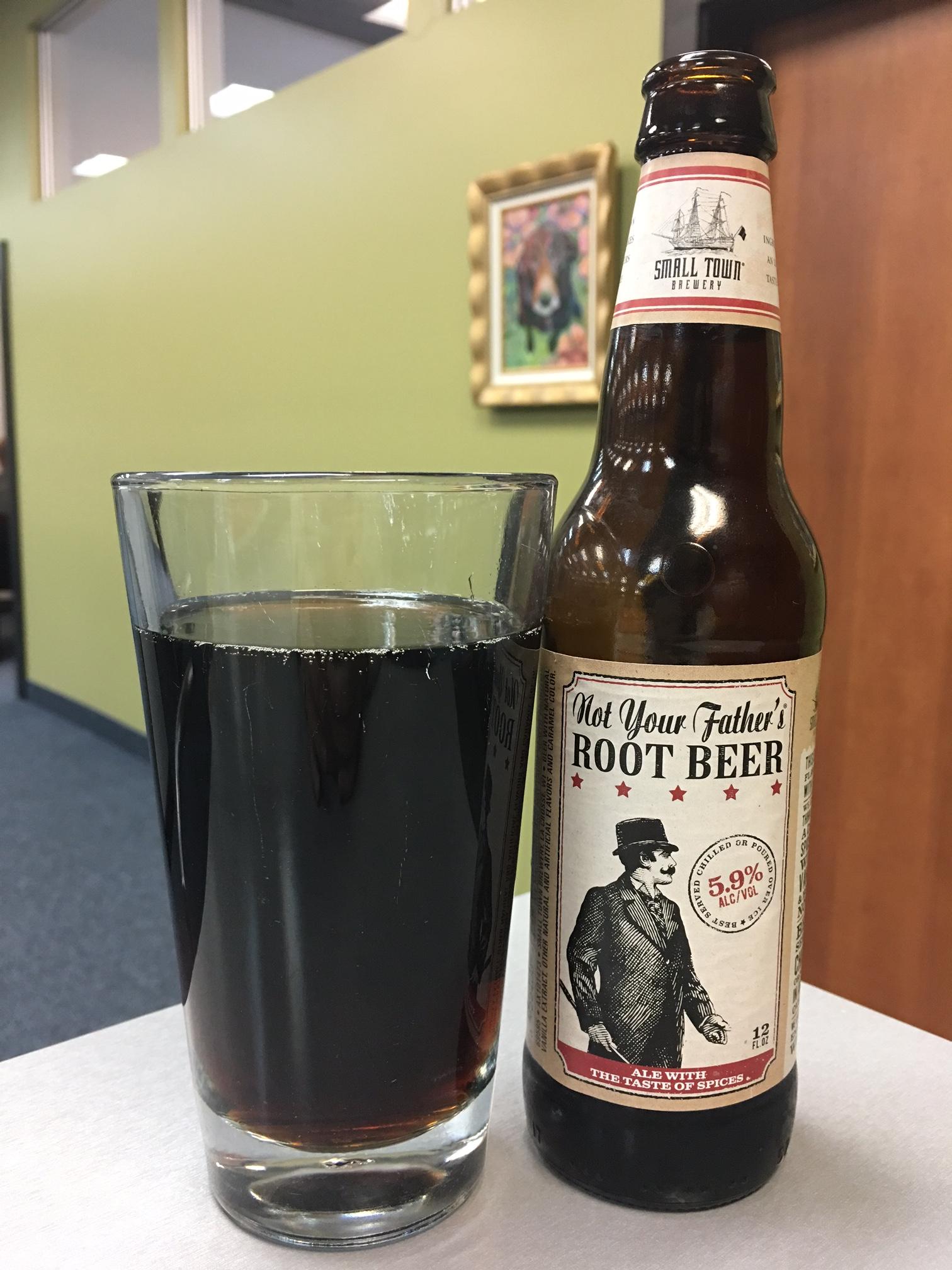 Our Review: If you're looking to take a time machine back to the good ole' days of Dad's famous Friday night boot beer floats then crack open a Not Your Father's Root Beer. This beer replicates that feel good root beer taste that no other soda-pop can compete with. Small Town Brewery brought us right back to that small town we once lived in where you would go to the grocery store and see everyone you absolutely did NOT want to see while you were in your cat pajamas.
Why We Like It: Do you remember a time before you realized milk didn't just appear magically in the fridge, the best day at school was when the giant parachute came out in gym class, and your biggest concern was if you'd be able to get that baseball game finished before you had to go in for dinner? Well, this brew will take you right back to those days. Not Your Father's Root Beer brings all your childhood memories back, but as the first hard root beer on the market, it brings a grown-up element. < br>< br>Why We Don't Like It: For those of you who believe root beer is equivalent to forgetting your mother's birthday, this isn't your beer of choice. Some of us have had deeply embedded root beer issues since the early age 13, and Not Your Father's didn't stand a chance. However, I will say Not Your Fathers is a strong advocate for converting the "I Hate Root Beer" fan club. But we still stand by our beliefs. Also, if you are an anti-soda pop enthusiast (this is not a myth), you'll have to leave this beer on the shelf. < br>< br>Pairs Well With: Scrolling through Netflix knowing full well you're just going to re-watch The Office, re-watching The Office and loving it, deciding which Instagram filter looks best, checking the latest job board postings, watching your cat play with the box his new cat condo came in, your mom bringing out your high school yearbooks to show your date and bonfires where you know everyone's Snapchat caption is going to say 'Merica.