Intro: Welcome to Friday Beer Blogs! This week we're hoping the bright, citrusy taste of Shocktop Belgian White will help usher in the weekend. We're drinking a beer to help us hold on to the last days of summer sunshine. This week, we're drinking Shocktop Belgian White. To find out what this bottle of sunshine had in store for us, read on!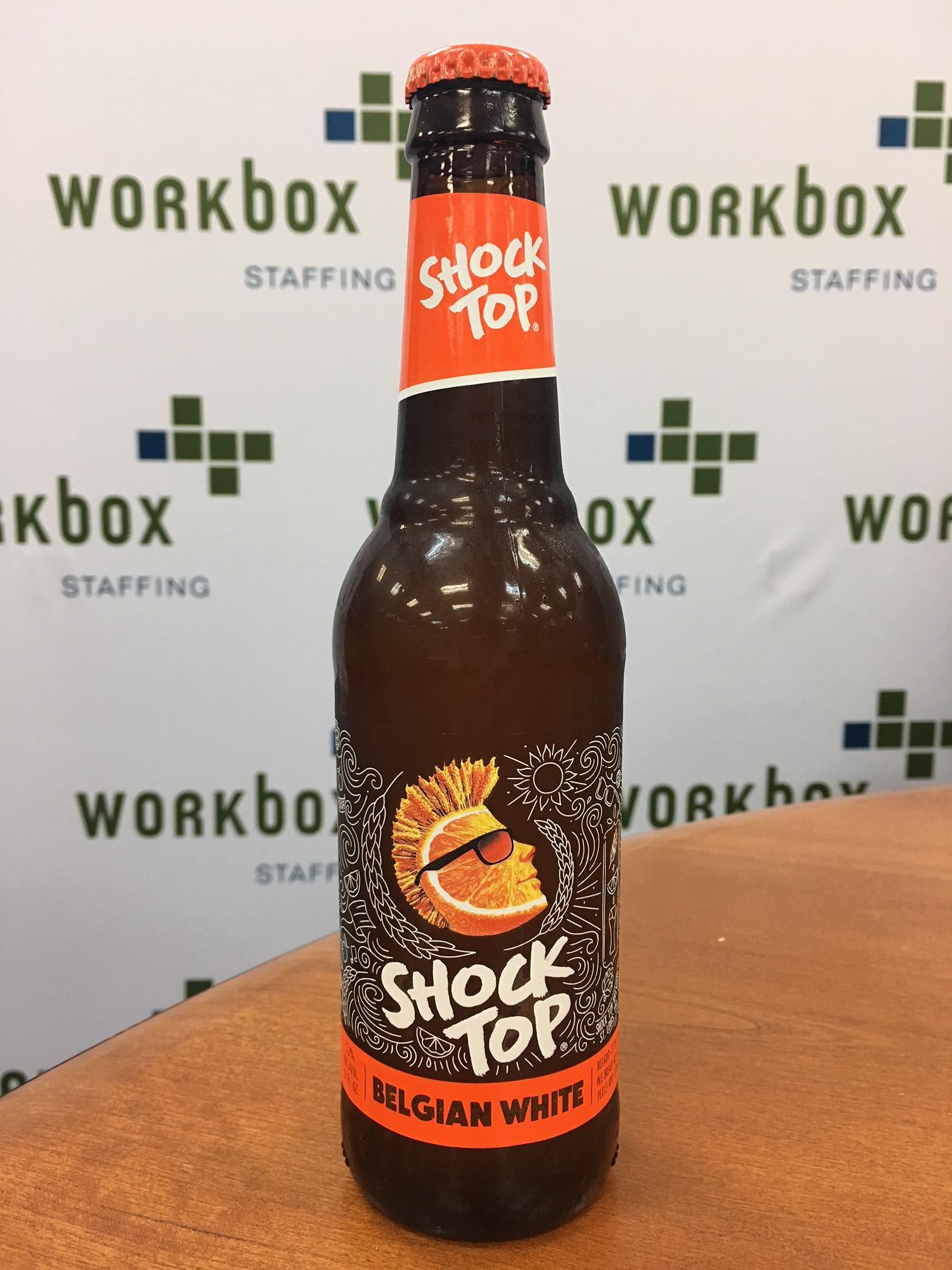 < br>
Beverage: Shocktop Belgian White
< br>
Brewed In: St. Louis, MO
< br>
ABV: 5.2%
< br>
Beer Rating: 85
< br>
Our Review: Although our team is excited to break out the sweaters and get into the spirit of fall, Shocktop Belgian White pays homage to the beautiful summer days we've had in the past. It's reminiscent of days full of boating, grilling, bonfires, and gazing up at the stars. It's a gentle reminder of the good days and that there's an opportunity for brilliance in the days ahead.< br>< br>
Why We Like It: This Friday's beer is full of flavor galore. Shocktop Belgian White is the perfect combination of some spicy zest to start and orange citrus to finish. This flavor matchup is almost as great of a love story as "When Harry Met Sally…". We've been waiting for this matchup for some time now, and sure enough, it was well worth the wait. We think these two flavors shouldn't just "be friends" we believe they're destined soulmates. We'll have what they're having.
< br>
Why We Don't Like It: Remember when your mom told you not to stick a fork in an outlet because you'll get shocked? Well, this beer didn't shock us quite to that level, like we were expecting. But then again, if our choices are to be electrocuted or drink a semi-mediocre brew, we'll take our chances with a pint of Shocktop. Not quite Sofie's Choice but close enough.
< br>
Pairs Well With: Deciding on what shoes to wear to your interview, online shopping, being on hold with the cable company, weekends with friends, editing your cover letter, and remembering to bring your umbrella inside during a thunderstorm
< br>Brew On Deck: Great Lakes Brewing Holy Moses White Ale