Welcome to Friday Beers Blog #2! This is our second blog in this series, which we created to share our down to earth philosophy with you. If you missed last week's blog, we reviewed a beer with a fruity twist. We decided to stay with that theme this week: Deschutes Fresh Squeezed IPA.
Beverage: Deschutes Fresh Squeezed IPA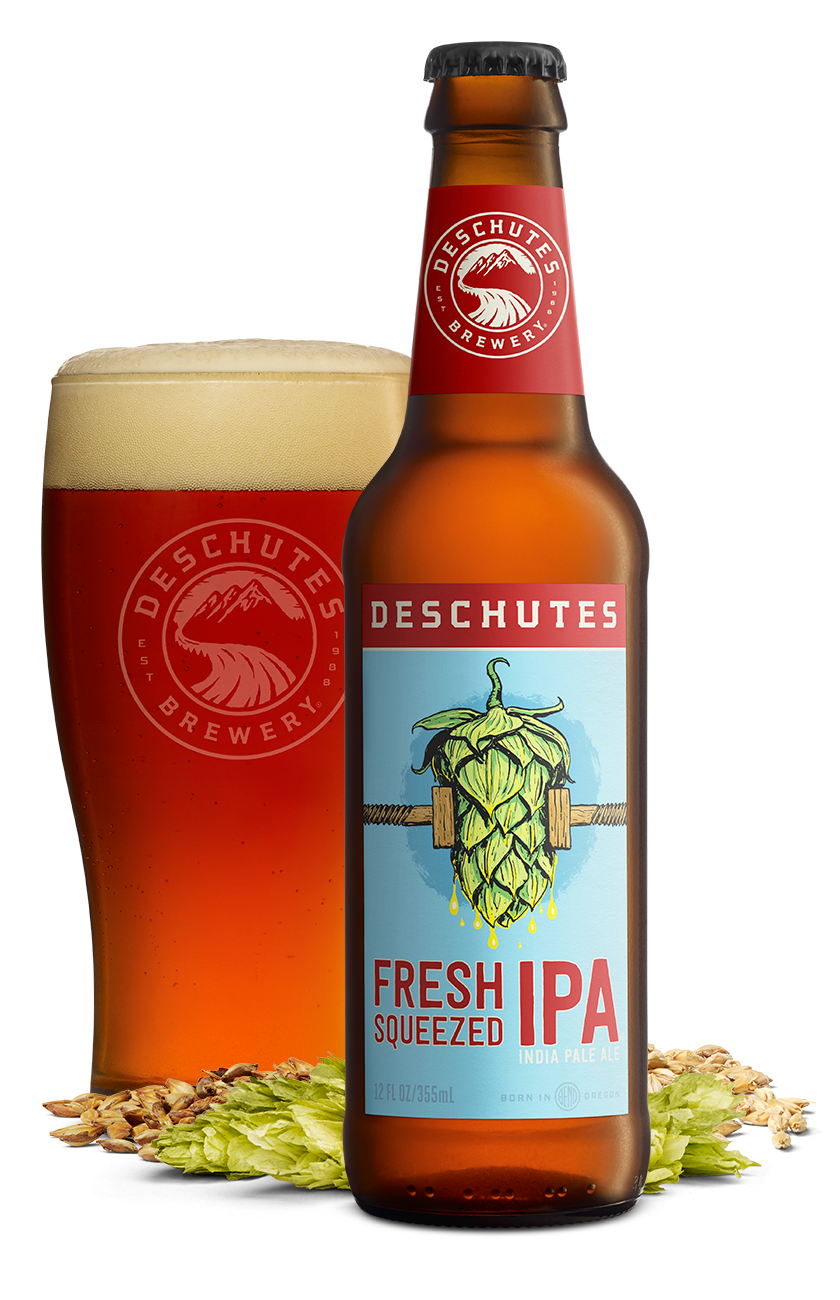 Brewed in: Bend, OR
ABV: 6.4%
Beer rating: n/a (who rates beer anyway?)
Our review: This beer uses a light blend of Citra and Mosaic hops which gives it a slightly citrus flavor. There are hints of lemon and grapefruit sprinkled throughout your mouth with every sip but mostly it tastes like beer. We mostly liked the name because it makes us believe we could drink this beer for breakfast. "I'll have two eggs over easy, toast, and a Fresh Squeezed IPA."
Why we like it: Not gonna lie here, we mostly like the people at Deschutes Brewery. This beer is great, but when the people who make your beer look like lumberjacks, you know you're drinking some seriously good stuff. Check out the guy who looks like he plays in a pickup hockey league on Thursdays and Sundays. These people are great!
Why we don't like it: It's kind of hard to find. Lots of places have it on tap, but you're probably not going to be able to find this brew at your local bait and tackle. Maybe if you live in Bend, OR, carry a giant ax, and have a pet blue ox it's easier to track down.
Pairs well with: "ARGH! I forgot to run that report and it's already 4:55.", leaving work on a Friday and seeing the most gorgeous blue sky, and breakfast (maybe?).
For more information on this beer and to see if it's available in your area visit: https://www.deschutesbrewery.com/beer/fresh-squeezed< /p>