Intro: Friday Beers is back with its monumental tenth brew and this week we are trading the "Fresh Coast" for the East Coast. For our tenth drink, we uncapped Dogfish Head Brewery's Dragons and YumYums.
Beverage: Dogfish Head's Dragons & YumYums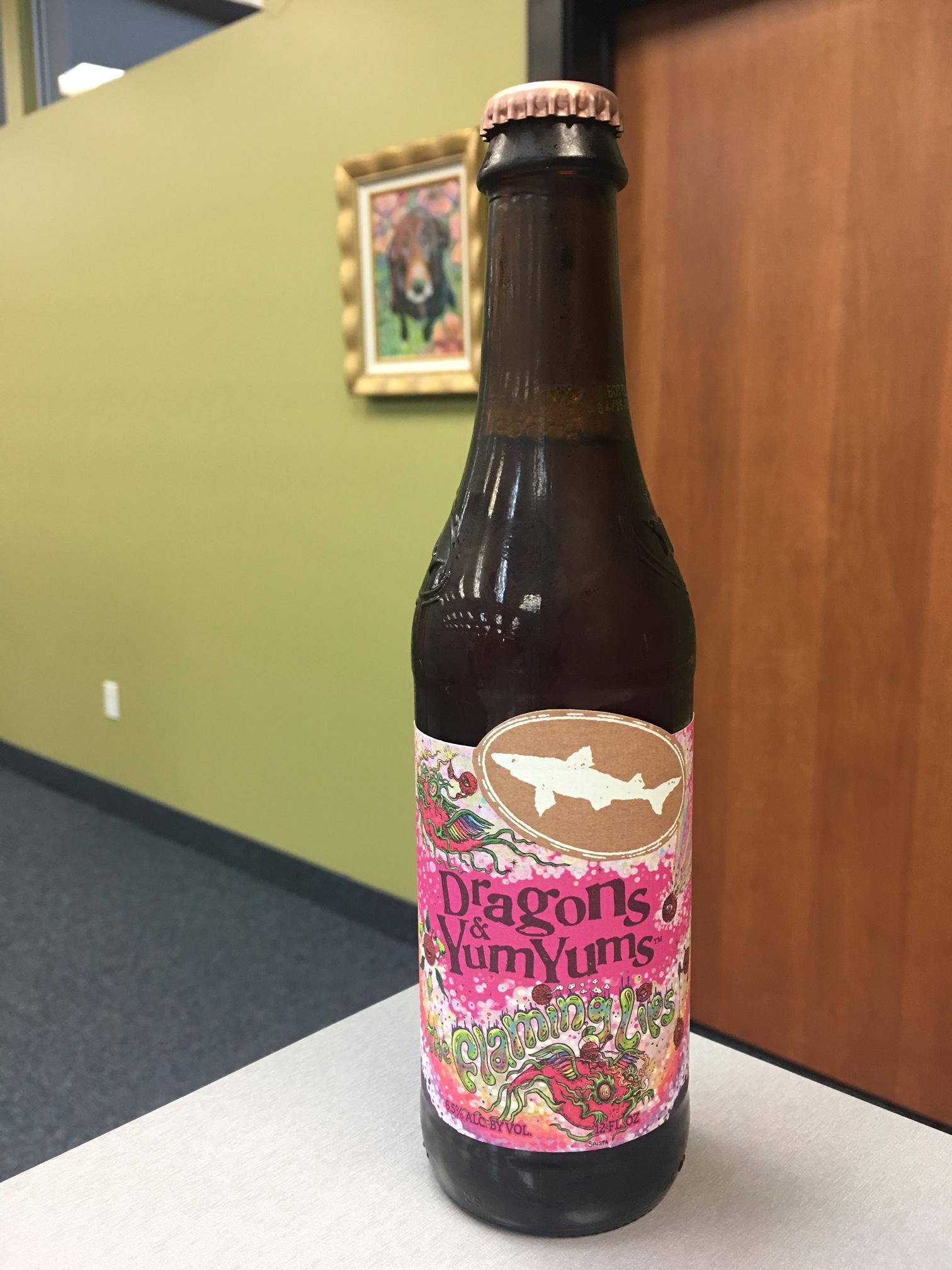 Brewed In: Milton, DE
ABV: 6.5%
Beer Rating: 91
Our Review: Hailing from Milton, Delaware, but named for a jut of land off the coast of Maine where founder Sam Calagione spent summers as a child, Dogfish Head is known for its experimental and collaboration beers. Dragons and YumYums is Dogfish Head's April through August 2018 beer-and-vinyl-collaboration with the band The Flaming Lips. Wayne Coyne looks sparkly as ever in the photo they included on Dogfish Head's website. Our team drank this beer at 9:30 in the morning, and to be honest, we didn't ~feel~ sparkly about it, but we could see why someone might like it at a normal time for a beer.
Why We Like It: It's a great beer for a non-beer drinker, like your prima donna mom who only swears by Rosé. This pale ale has a pleasantly tart taste that reminds us of a fluffy white kitten napping in the sun but isn't afraid to give you a nasty scratch should you disturb him. We also like to think since this beer is has black carrot juices it counts as a serving of veggies (don't quote us on that, we aren't nutritionists plus we aren't even sure what black carrots are). Shoutout to this beer for expanding our fruit knowledge, we now know there are fruits called dragonberries and yumberries which are as exotic and delicious as they sound.
Why We Don't Like It: This brew is all YumYums and no dragon. It's easy to drink with it being smooth and tarty but the bite that you would expect from a dragon was as nonexistent as, well, actual dragons. The only ferocious thing about the beer is its label; Its colorful and noisy image is enough to make you want to chill out, perhaps with a mellow beverage like Dragons and YumYums. Heed our advice, don't think about what you see on the image, the more you question it, the more confused you'll be.
< br>Pairs Well With: Alternative music choices that make your friends question your auditory taste-buds. A tour of a modern art museum. Expense reports. Hard opinions on Corgi butts… they're phenomenal.