Intro: Can you believe it's Monday again already? It sure seems like the weeks are getting longer and the weekends are getting shorter. Oh well, that's why we started Monday Coffee Blogs, to jumpstart a productive week. This week we enjoyed a classic latte at Lyon Street Cafe.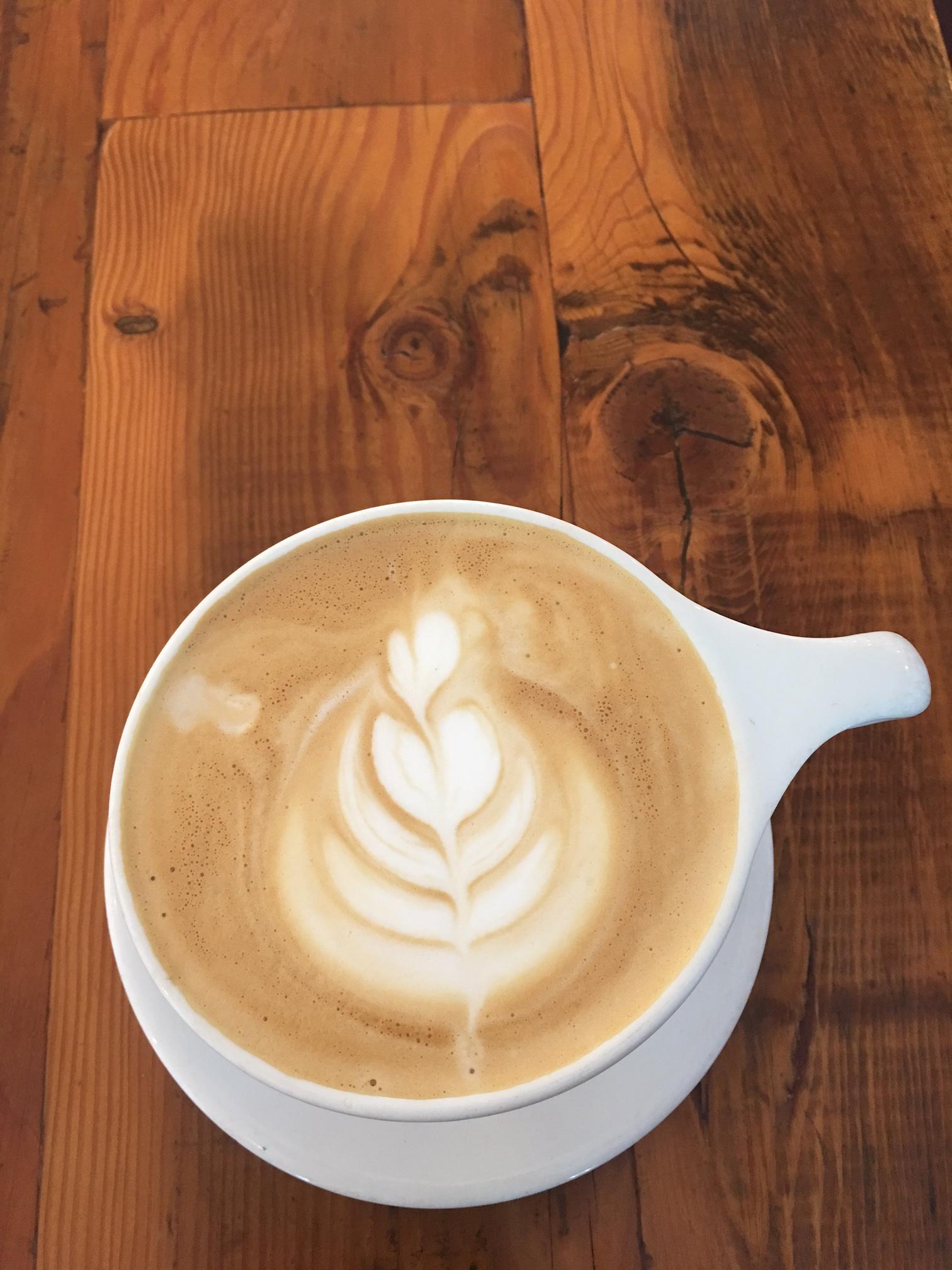 Coffee Shop: Lyon Street Cafe
Drink: Classic Latte
Our Review: If you're looking for a good brew a bit off the beaten path, we suggest heading to Midtown Grand Rapids and stopping at Lyon Street Cafe. This trendy little coffee shop offers light and airy vibes with great coffee and the always essential snacks. The coffee menu is limited to the basics, no fancy drinks that will drive your barista up a wall, you know, like a triple soy milk skinny no sugar no whip double shot with extra coconut milk and rainbow sprinkles frappe. We decided to stick with a classic latte partly because you can never go wrong with a latte and partly because we're suckers for coffee art. We imagine this brew being perfect for that stack of paperwork your boss left on your desk before you even got in the office this morning. We are firm believers that once you drink this latte, your Monday blues will disappear…well mostly disappear.
Job Numbers: A new month means there are new job creation numbers to look into! Here's the breakdown of jobs added in each of the states you can find Workbox kickin' butt in!
https://www.deptofnumbers.com/employment/michigan/< /p>
https://www.deptofnumbers.com/employment/texas/< /p>
https://www.deptofnumbers.com/employment/indiana/< /p>
https://www.deptofnumbers.com/employment/south-carolina/< /p>
https://www.deptofnumbers.com/employment/georgia/< /p>
Looks like the results repeated from last month. If you remember, we saw an increase in every state besides South Carolina again. May saw a surge in job growth, and the overall unemployment rate dropped to 3.8%. So how come South Carolina didn't follow the trend? The main reason continues to be the size of the employable candidate pool; it keeps shrinking. People who are most qualified are already working while those who may not be eligible for gainful employment are not. Unsure what this means exactly? South Carolina is struggling with job growth because employers who are hiring aren't able to entice qualified candidates away from the roles they already have, this leaves a labor pool of people who are unqualified, and so the open positions remain unfilled. Employers everywhere are feeling this tightening labor market; South Carolina is just feeling it harder than our other markets. The takeaway: we don't need to be overly alarmed about the economy of South Carolina, but we would like to see jobs continue to be added instead of being shed. So with all this job growth, are you curious what that means for wages? We will cover that next week!
The jobs are out there, but qualified candidates aren't. If you're an employer struggling to get qualified candidates we recommend brushing up on your employee retention strategy or give us a call, we're in the business of getting the right candidate for your open roles!