Here at Workbox you're probably already aware of our love for coffee and beer, what you might not know is we are also major fans of ice cream (but really, who isn't?). With today being National Ice Cream Day, we decided to share our humble review of Furniture City Creamery. Spoiler that's probably not a spoiler: it was delish!
Ice Cream Shop: Furniture City Creamery
Flavor: D'OUGH!
Our Review: This little < em>(emphasis on the little)< /em> shop is the real deal. They handcraft their rotation of over 100 flavors daily and use locally sourced ingredients. Maybe even more importantly, alongside their amazing human ice cream, they serve up frozen treats for Fido. You can literally go on an ice cream date with your pupper! This ice cream shop is no summer romance either; they're open all year. That means when it feels like it's January 48th you can indulge your sweet tooth on some tasty scoops. They also have a vintage ice cream truck that can be found at various parks and events around Grand Rapids: this is the stuff dreams are made of, people.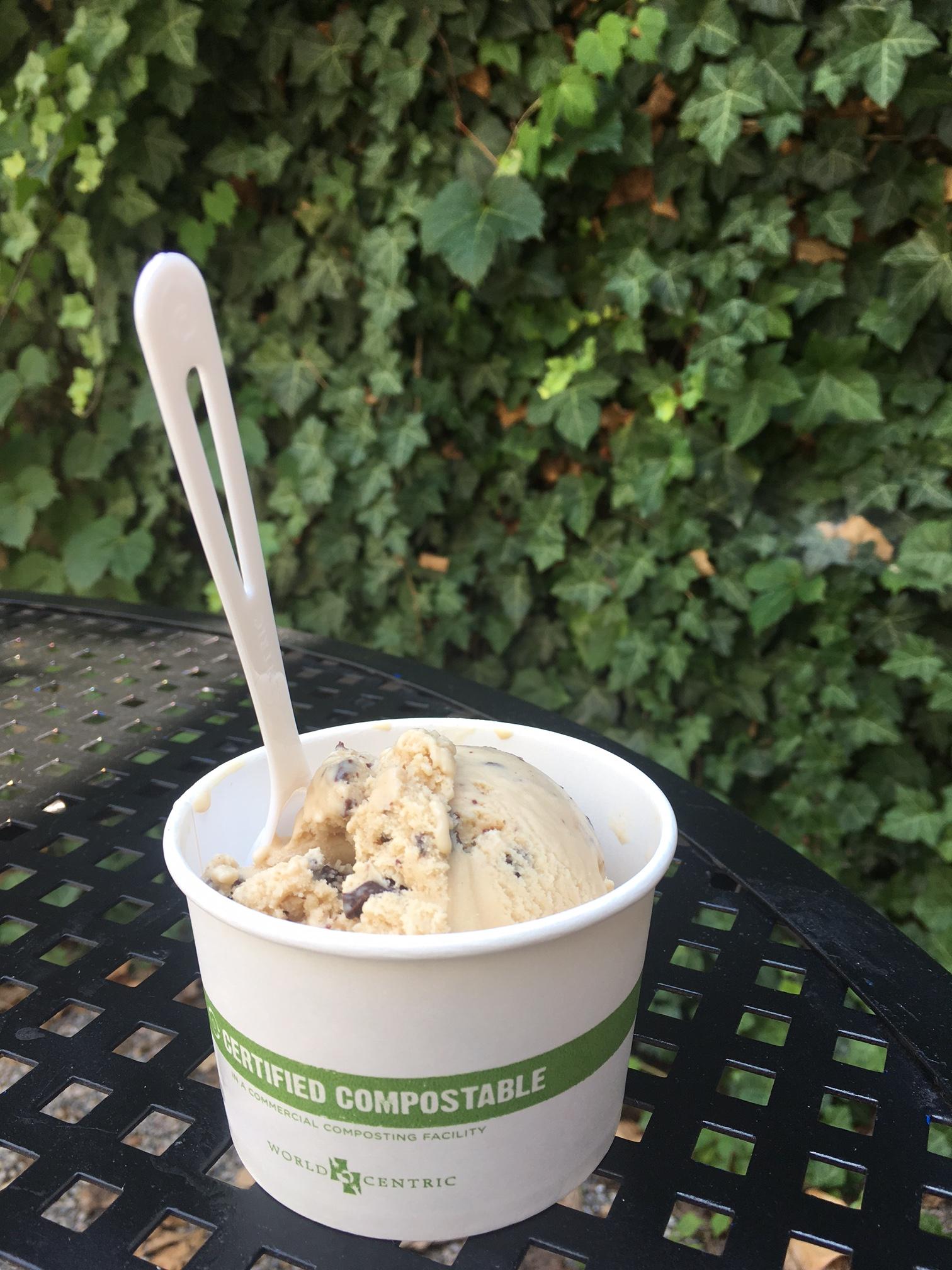 Why We Like It: It's a classic. D'OUGH, which is Furniture City's version of chocolate chip cookie dough is a crowd pleaser.
Furniture City keeps it real with their own homemade vanilla ice cream and chocolate chunks from their collaboration with another local favorite, the Cakabakery. This ice cream doesn't need any toppings or fancy cones, you'll want to eat it with just a spoon, and that's how Furniture City wants it to be. Of course, if you do want to add extra pizazz to your scoop, they offer waffle cones, brownie bowls, hot fudge, caramel, and sprinkles. This ice cream is like watching your favorite childhood TV shows, equal parts fantastic and nostalgic. You can bet if you'll find us enjoying the seemingly endless possibilities of noms at Furniture City Creamery not only today on National Ice Cream Day but probably every other day too.