Beginning a new job search can feel overwhelming. While there are plenty of resources online to help you along the way, where do you start? We've composed a list of some of the best free tools that will help you land that next job, the no-nonsense way.
< h3 class="p1">1. Free Resume Templates< /h3>
There are a ton of free resume templates online that will make you look like a design pro. Check out the free templates on Canva, a website created to make design accessible to everyone. You can also check out the templates on Google Docs, or I Need A Resume.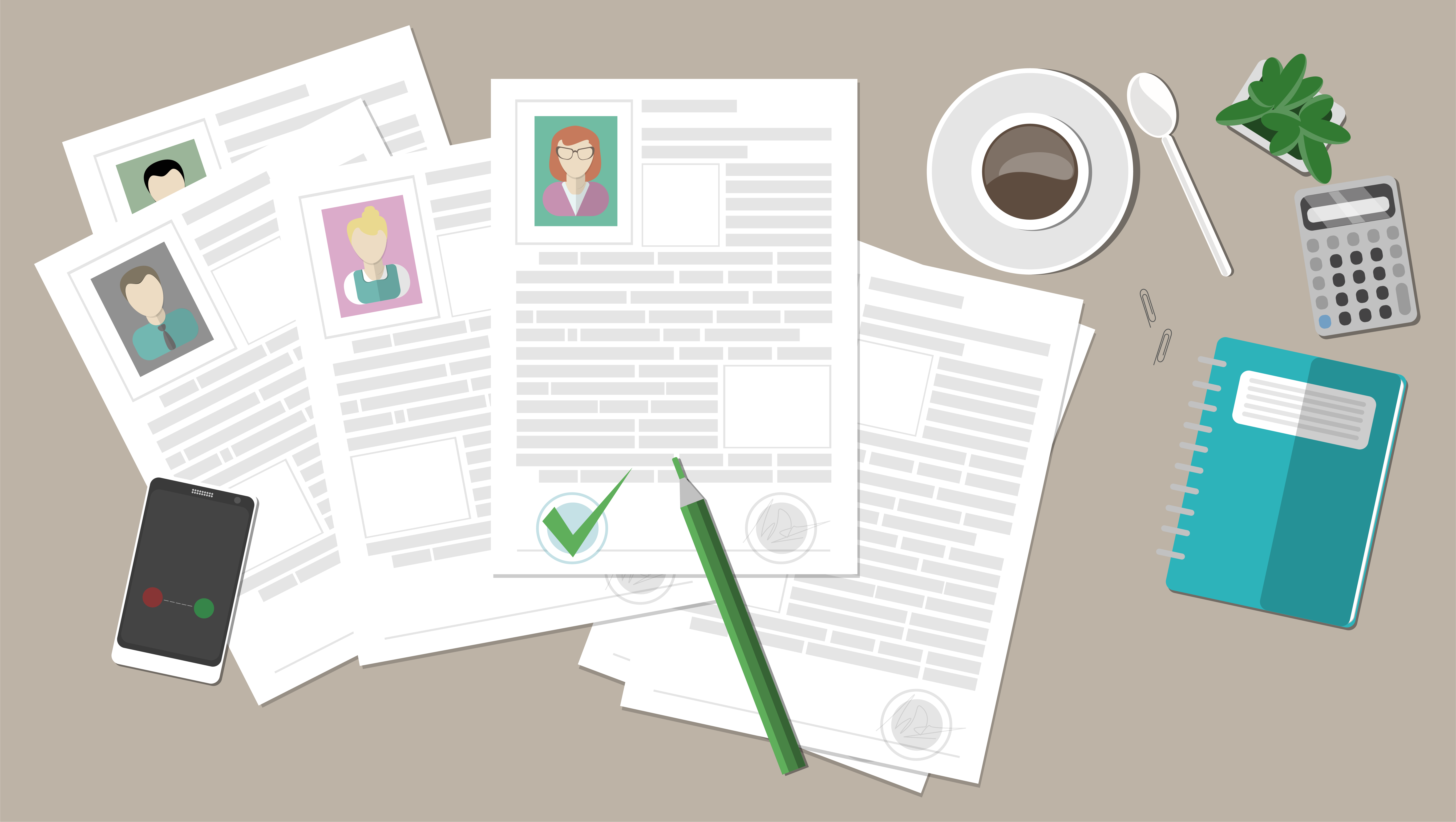 < em>Photo credit: Adobe Stock/Artinspiring< /em>
< h3 class="p1">2. Facebook Jobs< /h3>
Did you know you can apply for a job on Facebook? The social network added a new feature this year that allows users to apply with the click of a button. It pulls your contact information from your account, so there's no need to fill out endless job applications. Curious to try it out? Check out some of the open positions we currently have at Workbox.
< h3 class="p1">3. Grammarly < /h3>
There's no faster way to lose the attention of a hiring manager than to have glaring spelling mistakes in your cover letter or resume. Try Grammarly, a free online grammar checker. It instantly checks your writing for grammar, punctuation, style, and more.
< em>Photo credit: Adobe Stock/Zimmytws< /em>
< h3 class="p1">4. Indeed< /h3>
Upload your resume onto Indeed and let employers find you. You can also search jobs posted on thousands of websites, and sign up for daily emails with jobs that match your search. Make sure you get the app to find jobs on-the-go.
< h3 class="p1">5. My Skills My Future< /h3>
Not happy with the job you have? Thinking of changing positions? My Skills My Future is a free website sponsored by the U.S. Department of Labor that helps you find a career based on the skills you already have.
< h3 class="p1">6. PAYSCALE< /h3>
Have you ever wondered what you're worth? If not, find out right now. Get a free salary report on PayScale.com to learn the exact pay range for your job, read salary information about people like you, and map out the next steps for your career path.
< h3 class="p1">7. SKILLS LIST< /h3>
Not sure what skills to list on your resume? Don't sweat it; there's a list for that.
< h3 class="p1">8. Sokanu< /h3>
If you have the time (about an hour), it's a great idea to sit down and take a career test. Sokanu offers a great one, and it's free. Answer questions about your work history, education level, and interests so that Sokanu can match you with your dream career from a database of over 800 career profiles.
< h3 class="p1">9. Glassdoor< /h3>
Glassdoor is a great website that gives candidates a real feel for what it's like to work for a company. Search millions of company reviews, CEO approval ratings, interviews, and salaries – all submitted anonymously by the people who know a company the best – the employees!
< h3 class="p1">10. LinkedIn< /h3>
Having a LinkedIn profile is now the standard. Whether you're looking for a job or not, it is crucial for you to be on the world's most extensive professional network. Why? Employers expect you to. It gives the most concise summary of your experience, connections, endorsements, and goals. The upside? Having your LinkedIn profile up-to-date will help recruiters and hiring managers to find you!