When most people think about spring cleaning, they picture cleaning out closets, putting up winter blankets and clothes while bringing out spring wardrobes, or reinvigorating their gardens through pruning and adding new plants. Believe it or not, this should apply to parts of your professional life as well. Specifically, you should commit to spring cleaning for your resume. This is necessary if you're considering a new position, but it can be just as important to be ready for the worst case scenario, like needing to find a new job.
Today's post will give you actionable tips to freshen up your resume, plus examples to help you build a resume designed to impress.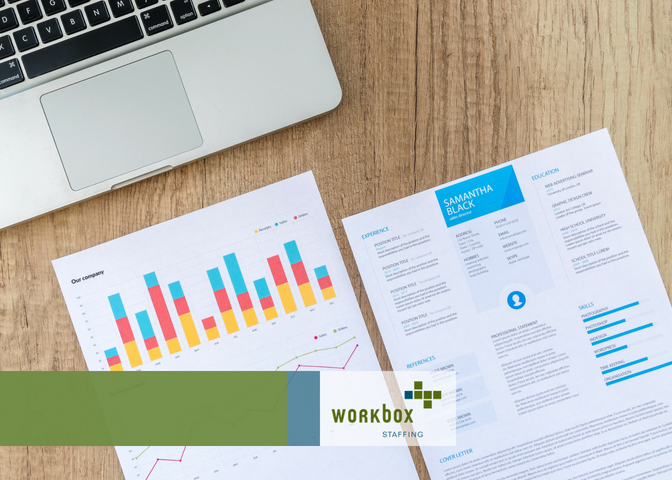 Why This Is Necessary
As a professional, one of the models you should be working by is "always be prepared." Whether it's your next project meeting, an interview for a new job, or anything between, you can't go wrong by being prepared. That's why you need to regularly update your resume, rather than only waiting until you need one to apply for a position. For one thing, it keeps all of your information up to date, which is critical to making a good impression. However, it will also help you stay on top of new trends and shifting expectations.
For instance, the actual design of your resume will help you stand out from the rest of the potential hires. If you haven't thought about your resume in a few years or more, you won't know whether or not including a QR code is on trend or tacky, whether or not a photo is an unspoken must, if you need to pare down to plain text, or if your digital copy needs to be optimized for mobile. Updating your resume helps you ensure that the impression you make is a positive one.
Tips to Get You Started
We've collated a list of some of the best tips for updating your resume, but it isn't comprehensive. Keep in mind that personalization and uniqueness can be the name of the game, and, like your cover letter, that may mean tweaking your resume to the company or hiring manager receiving it.
< h3>Make Information Easy to Skim< /h3>
Recruiters and hiring managers are busy, and they'll probably only give the top third about 30 seconds of their attention to determine if they'll even read the rest of the resume. You want the right information to be easy to find and consume. Consider including a stand-alone summary of your achievements and most relevant skills, and be ready to personalize them to the job you're applying for.
< h3>Update Your Latest Role< /h3>
Don't assume that merely updating your work history is enough. Has your role at the company changed? This can be different from simply being promoted or moving to another department. Make sure that your resume accurately reflects the responsibilities you have now, rather than just your title and the duties you were hired for. Building your experience into a story can help you connect with the person hiring you. Consider including accomplishments from the last year to reflect the kind of employee you are.
< h3>Show Your Success with Measurable Results< /h3>
Bolster the story you're presenting by including bullet points with metrics that prove your success and that you did more than merely what was expected. For example, if you were responsible for improving operation processes, you could include data about the efficiency gained from your changes.
< h3>Prune Unnecessary Information< /h3>
Remember, you want your resume to be easy to consume. Since you should build a story to capture attention, you also don't want to weigh your resume down with out of date or irrelevant information. The more crowded your resume seems the more likely the recruiter is to miss relevant information. For instance, unless you're an entry-level worker, your first job or internship probably doesn't have much bearing on what you have to offer a new employer. Similarly, particular skills (e.g., Microsoft Office proficiency) are so broad and familiar that they take up space on your list.
< h3>Tap Into Relevant Keywords< /h3>
It also isn't enough to remove the information that's obviously out of date. You also need to shape the information you provide to represent who you are accurately. Applicant tracking systems may be used to identify keywords that move you forward in the consideration process. As an entry-level worker or individual contributor, it may be important to list every little aspect of your job. However, if you've been promoted to management, the keywords in your resume should be aligned more with strategy and leadership within the context of the type of work you do.
< h3>Emphasize Pertinent Skills< /h3>
Your skills can solidify the value you bring to your job and a new company. Include any technical skills that are specific to your role (e.g., marketers may include Agile methodology), but be sure to gear the list of skills you add to the company and position you're applying to. This comes back to keywords again; emphasize what you bring to the role, and mirror relevant key skills and phrasing from the job listing within your resume.
< h3>Go Mobile< /h3>
Everything is mobile these days, and recruiters or hiring managers may be reviewing your resume while traveling. While you can't optimize your resume the way you would optimize a website, you do want to make it as easy to navigate as possible. That means a balanced use of white space for thumb-friendly scrolling and including hyperlinks for pertinent elements (e.g., company names, published articles).
< h3>Always Proofread< /h3>
If you're updating your resume regularly, that means you're continually making all kinds of changes. Changes introduce the opportunity for mistakes, and unfortunately, even small, simple mistakes can make you look unprofessional. Always proofread your resume, and consider having a trusted friend or two look it over with fresh eyes.
< h3>Refresh Your Look< /h3>
So far, we've emphasized the content of your resume. That's the most important, but the visual appeal of your resume is essential as well. Ensure your resume looks stylish, modern, and professional. Consider using graphic design rules to enhance what information gets seen. For example, pops of color can lead a reader's eyes across the page and help particular sections of information get noticed.
Remember, as you refresh your home, garden, or even your desk at work, you should be doing some spring cleaning for your resume. You'll be prepared for whatever the future holds, and you'll look modern and fresh in the process.