Searching for a job and watching the door close in your face time after time can be frustrating. You worked for hours on your resume and thought you aced the interview, but still no job. Don't give up. Of course, sometimes everything was right, but there were multiple people in your position, and the company could only choose one. On the flip side, there could be some reasons why and a way to improve your chances. Read about the most common reasons candidates don't make the cut.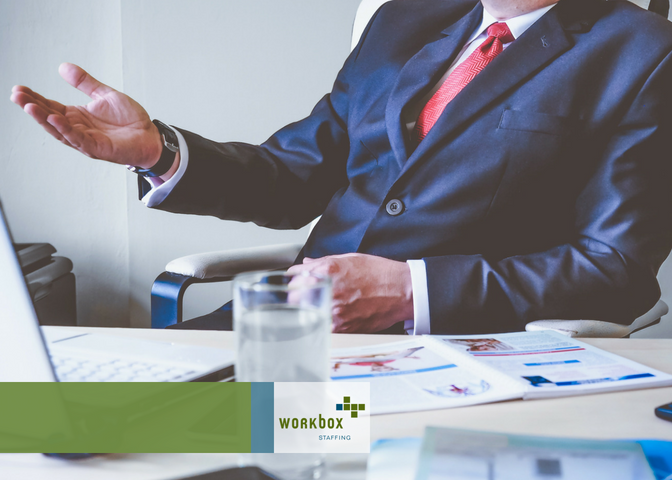 < h3> THERE WAS A MISTAKE ON YOUR RESUME OR COVER-LETTER< /h3>
We cannot stress enough how important it is to always check all written materials for mistakes before you submit them. If grammar isn't your forte, ask a friend or colleague to revise your application. Libraries and community colleges often have career resource centers where you can also find resume advice.
< h3>YOUR RESUME WAS UNORGANIZED AND HARD TO READ< /h3>
Is the layout of your resume easy to read? Are your experiences listed in order from most to least recent? Did you use the skills that relate to the job for which you are applying? Make the hiring manager's job as simple as possible by turning in a well-crafted resume that is clear and tailored to the needs of the company.
< h3>YOU WEREN'T PREPARED FOR THE INTERVIEW< /h3>
Walk into an interview fully prepared and ready to show your best. Take time to practice for your interview by preparing examples of different work-related situations you can refer to, 3-5 strengths – and weaknesses, 3-5 of your best accomplishments, and plenty of questions about the company. Study common interview questions and plan your answers. Memorize your answers, and practice giving them in front of a mirror the night before.
< h3>YOU SPOKE POORLY ABOUT YOUR CURRENT EMPLOYER< /h3>
Avoid badmouthing your current or previous employer in interviews. Respect is < g class="gr_ gr_160 gr-alert gr_gramm gr_inline_cards gr_run_anim Grammar only-del replaceWithoutSep" id="160" data-gr-id="160">an essential< /g> quality interviewers are seeking. If you complain about your boss, the hiring manager will probably assume you will speak the same way about him or her. If you must give examples of conflict at work, focus on your part of the situation; be humble and stick to the facts. Don't ramble on in detail, but share what you learned from the situation or how you were able to resolve it.
< h3>YOU DIDN'T FOLLOW UP< /h3>
Whether or not you know the outcome, follow up with a thank you email and written < g class="gr_ gr_155 gr-alert gr_gramm gr_inline_cards gr_run_anim Grammar only-ins doubleReplace replaceWithoutSep" id="155" data-gr-id="155">note< /g> after an interview. The hiring process can take a long time, and hiring managers are often swamped with piles of applications. Sending a thank you note says that you are genuinely interested, and it puts a reminder in the manager's mind. Again, make sure your letter is mistake-free.
< h3>YOU SEEMED UNINTERESTED IN THE JOB< /h3>
In the working world, you can't just want the job; you have to prove it.
• Dress appropriately for the interview.< br>• Be early, not just on time.< br>• Show interest in the conversation.< br>• Research and ask questions about the company.
< h3>YOUR REFERENCES ARE OUTDATED OR DIDN'T SUPPORT YOU WELL< /h3>
Always ask your references if you can use them before you turn in an application, even if you've used their name before. Choose your references wisely. They should know enough about your recent work experience as it relates to the open position. If your high school English teacher is still on your resume, it's time to find new references.
< h3>YOU DIDN'T SEEM CONFIDENT< /h3>
You were contacted for an interview because they were pleased with your resume – so don't expect failure. Imagine walking confidently into the office and succeeding. Smile, give a firm handshake and make eye contact throughout the interview. Remember, a first impression goes a long way.
< h3>IT WAS OUT OF YOUR CONTROL< /h3>
Even if you aced the interview and had a perfect resume, sometimes the situation is out of your hands. Hiring managers may have gone a different direction for any number of reasons:< br>• They decided to hire internally< br>• There were sudden budget cuts< br>• You weren't the right cultural fit< br>• You need more experience
Whether or not the outcome was in your control, the important thing to remember is that you will find a job. Keep persisting, keep applying, and keep improving with each interview. Contact Workbox Staffing and let our recruiters help you land the job you've been seeking. Our recruiters work hard to hire the best of the best, and that means our job isn't done until you have a job.
Check out these related articles:< br> Resume Under Construction< br> What Employers Want