The holidays are a crazy time for many businesses, from retailers to warehouses to delivery services. Millions of seasonal workers are hired every year to handle the increased demand for products and services. Staffing agencies alone provide more than 3 million workers to employers during the last quarter of the year.
Hiring even a few temporary workers yourself can lead to hours of work. From reviewing resumes to interviewing to training time, taking on seasonal workers can drain your time and slow down your productivity when you need it most.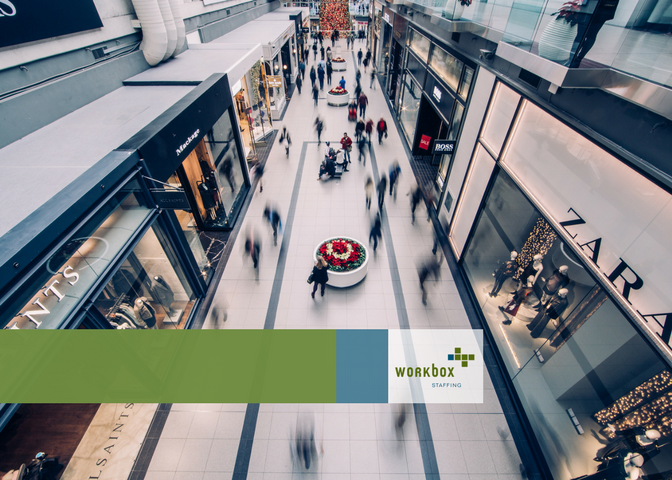 This holiday season, instead of hiring dozens of employees yourself, keep your business running at full speed by using a staffing agency to fill your seasonal positions. Using a staffing agency to meet holiday labor demands helps your business:
Grow quickly

When you need to take on dozens of employees fast, staffing agencies can drastically reduce the time it takes to interview and hire employees. Temporary workers through staffing agencies have already been vetted, background-checked and approved to meet your business's needs. They have the skills and experience you are seeking.

< /li>
Cover sick and vacation time

Many of your employees will take an extended vacation period during the holidays, while many others might find themselves succumbing to the flu. Staffing agencies can get workers to you quickly so you don't miss a beat when an employee is absent.

< /li>
Enhance your efficiency & bottom-line

Because temporary workers from staffing agencies already have the skillsets you need, you can spend far less time training them. With less training time, you stay more productive and profitable. Staffing agencies can provide your company with workers who have a wide range of specialized skills, so you have precisely the type of workers you need throughout the holidays.

< /li>
You can also use temporary workers to help save money on overtime pay; with an increased number of workers on hand, your regular employees can get the job done during their regular hours.

< /li>
Save hiring time in the future

Starting a relationship with a staffing agency now means less hiring time over spring break, the summer and any other busy times. By building a strong relationship with a staffing agency, you can be sure you have the help you need year-round.

< /li>
Plan now to meet your holiday labor demands and keep your business running smoothly. Contact Workbox Staffing today to find the best seasonal workers to get your business successfully through the holiday hub-bub.